Croisière 6 jours
Prendre son envol à la voile
lever du jour en croisière 6 jours
Book here!
Loading in progress…

Payment secured by




Presentation
Weekly cruises: optimize sail settings, send, adjust and lower the spinnaker, analyze weather, use GPS, Use the Autopilot, schedule a routing according to constraints, coordinate the crew.
Advanced cruises: plan to adapt the navigation according to the weather and currents, to sail at night, equipment, refueling, on-board communication, shift management, on-board energy management, introduction to solo sailing, weather phenomena, cloud reading. Discovering the environment and maritime heritage Navigation plan according to the weather, to the islands of Oléron, Aix, Fort Boyard, Ile d'Yeu, Noirmoutier, Gironde ...
Do not hesitate to contact us if you wish to book on other dates or durations.
Duration 6 day(s)
Difficulty 3 / 5
From 10 years
Adult accompanist : Mandatory
Confirmation : Immediate
Useful information
The formula includes
L'encadrement par un moniteur diplômé d'Etat, l'utilisation du voilier et de ses équipements, les nuits à bord du voilier le matériel de Sécurité.
The formula does not include
La caisse de bord, qui couvre avant tout la nourriture, mais aussi les frais d'escales aux ports, le carburant, prévoir environ 35 euros par jour et par personne. les pertes ou dégradations occasionnées par négligence. l'assurance de vos effets personnels
Equipment to provide
-Veste de quart et pantalons ciré -crème solaire -casquette ou bob -polaire ou pull -maillot de bain -chaussures antidérappantes -sac de couchage (possible en option sur demande) -strict nécessaire de toilette avec serviette de petite taille -pharmacie personnelle -appareil photo dans un étui -sac à dos, pas de valise.
Meeting place
17940 RIVEDOUX PLAGE
Special Offers
-90€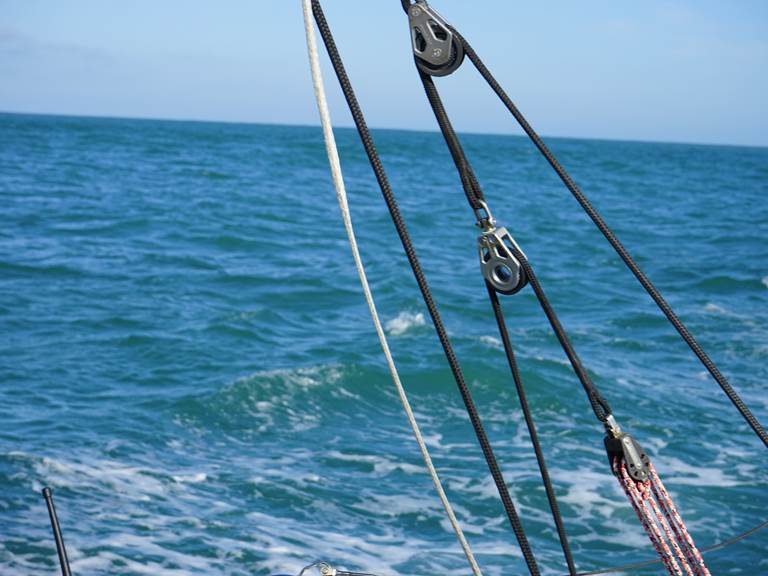 Until
03 apr 20
Only -334 days left to enjoy this offer!
hors saison
For : Croisière 6 jours
Loading in progress…